Hello from HEB Plumbing and Sprinkler – Kathlyn Smith, Owner and Responsible Master Plumber
We are a local North Texas company with a well-known and trusted reputation providing plumbing and sprinkler services in our Bedford, Hurst, Euless, and surrounding cities since 1980!
HEB Plumbing and Sprinkler-Kathlyn Smith is a company specializing in all aspects of plumbing repair and sewer & drain cleaning for residential properties. If you need plumbing repairs or sewer and drain cleaning, call The Plumbing Lady.
Is your sprinkler system working properly? If not, call The Sprinkler Lady. At HEB Plumbing and Sprinkler, we provide lawn sprinkler system repair and maintenance. Give us a call today to schedule an appointment.
6 Stones Community Powered Revitalization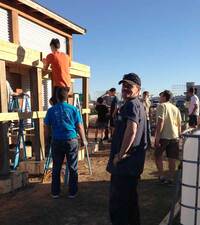 We are proud and honored to be a Silver & Bronze level sponsor of the 6 Stones Team. Community Powered Revitalization (CPR) is a joint effort between 6 Stones, Hurst, Euless, Bedford, various businesses, nonprofit organizations and churches to help struggling homeowners make necessary home repairs.
HEB Plumbing and Sprinkler joins our community in 6 Stones' aim to strengthen, grow and revitalize our community – One House and One Family at a Time. When Looking for a Trusted Contractor in Your Area, Search 'Plumbing' to Find Us on 6 Stone's Home Repair Lifeline.
A+ BBB Rating and Accredited Business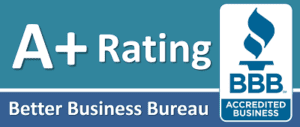 Since 1991, HEB Plumbing and Sprinkler has been a proud Better Business Bureau Accredited Business. We currently maintain an A+ rating with BBB. We hold ourselves to an incredibly high standard, and it's nice to see others appreciate it.