A dishwasher is one of the best timesavers you can have in a home. There is a certain joy in not having to clean dishes by hand after a hearty meal. What if we told you your dishwasher could go beyond dishes? In this blog post, H.E.B. Plumbing & Sprinkler will be breaking down some of the more unusual things you can safely clean in your dishwasher.
Remember that when cleaning objects with a dishwasher, they are not sterilized. That requires professional-quality equipment. In addition, when you have family members such as babies, children, and people with a suppressed immune system, you need to be very careful about what you are putting in your dishwasher. You may need to do things like utilize the sanitation cycle or run a separate load. Also, it is important to clean your dishwasher regularly.
For safety, certain things should not be washed alongside each other in the dishwasher.
Why Use a Dishwasher?
Not only is cleaning things in a dishwasher convenient, but you can also save water and energy by doing it. In addition, the ability to clean multiple things at once can be incredibly helpful.
What Not to Put in a Dishwasher
While a dishwasher can be surprisingly versatile in what it can clean, there are some things you should never put into a dishwasher. Putting the wrong things in your dishwasher can damage the items and your dishwasher. Please note the things you should not put in a dishwasher extends far beyond this list. In addition, you need to make sure that what you are putting in the dishwasher can handle the heat. If you are unsure about something, it's best to play it safe and wash it by hand.
Some of the things you should not clean in a dishwasher include:
Wooden items
Copper
Cast iron
Aluminum
Metal items with sharp edges – graters, knives, pizza slicers, etc.
Leather
Fabric
Silver
Thin plastic
Insulated mugs
Insulated containers
Hand-painted, antique, and metal-rimmed china items
Delicate and crystal glassware
Painted objects
BBQ grates
Caution: Some items can release dangerous toxins because of long-term exposure to a high temperature.
What Can I Clean in My Dishwasher?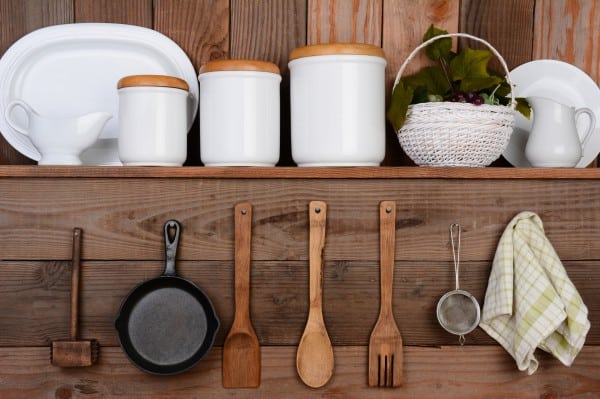 There are a lot of things you can clean in your dishwasher that you wouldn't expect. However, it is important to remember that the plates you eat off of also go in there, so it is not a good idea to get overly experimental with what you wash.
Some items will outright say they are dishwasher safe. Even if a specific item is listed here, the one you have may not be dishwasher safe, so it is always a good idea to check the object's warnings!
It is always important to do your research before using a dishwasher to clean something. Make sure to read your dishwasher's manual for proper operation and care instructions.
Protips:
For many dishwashing machines, the top tray will be the farthest from the heat source used in the drying process.
To prevent items from falling into the heating element or being thrown around, you can place them in a sturdy mesh bag.
Please note that this is just a small selection of what you can wash with a dishwasher.
Kitchen Equipment
There are many things in your kitchen that you can clean in your dishwasher. The best part is you won't have to go far to do it!
Silicon-based oven mitts: Check to see if the specific oven mitts are labeled as "dishwasher safe." Be sure to place them on the top shelf and use the regular wash cycle.
Silicon-based baking mats: First, make sure that the silicon-based baking mats are dishwasher-safe. If they are, you can place silicone-based baking mats on the top rack of your dishwasher. To prevent mats from flying around in your washing machine, have them weighed down with dishes or drinking glasses.
Reusable paper towels: Place reusable paper towels in the top rack. They can be cleaned with a regular cycle.
Mixer attachments: Stainless steel whips and beaters can be washed in a dishwasher. Just be sure to remove them from the mechanical part!
Certain salt and pepper shakers: Please note that while there are dishwasher-friendly salt and pepper shakers, some are not meant to be placed in a dishwasher. Always clean these objects by hand.
Outdoor Grilling Supplies
Using a dishwasher to clean grilling supplies is especially helpful when you spend a lot of time cooking out on those hot Texas days.
Silicone grilling gloves: Like silicone oven mitts, you can wash silicone grilling gloves in the dishwasher.
Grill tools: Some grilling tools can be cleaned in dishwashers. It is important to clean grilling supplies regularly, as fats or oils can result in dangerous flair-ups.
Please note that BBQ grills should not be cleaned in a dishwasher.
Bathroom Supplies
You'll find several things in the bathroom that work with dishwashers.
Soap dishes: It doesn't take long for soap dishes to get coated in soap. Some soap dishes can be cleaned in a dishwasher.
Toothbrush holders: Toothbrush holders that are made of hardy rubber or plastic can be safely washed in the dishwasher. However, ones of thin plastic or glass should not be included in that load. It is safer to wash those by hand with dish soap.
Bar Equipment
Cocktail tools: As long as they are not wood, certain cocktail tools, like strainers, shakers, cocktail spoons, and more can be cleaned in a dishwasher. Certain ones may even specify that they are dishwasher safe.
Bottle openers: Certain bottle openers can be washed in a dishwasher; just ensure they have no wooden parts.
Bar mats: Dishwashers can help remove grime.
Athletic Gear
Athletic gear is subject to heavy use and can get dirty fast. Between practice and games, it can be hard to find time to clean them. Some gear can be cleaned in the dishwasher; just be mindful of the dangers of fertilizers used on athletic fields.
Mouthguards: Mouthguards get gross fast, so it is incredibly helpful that they are also dishwasher-safe. To prevent a mouth guard from being thrown around or getting stuck while it is being washed, put it in a utensil holder or a mesh bag. As with all plastic items, take care not to use the sanitation cycle, as this can melt them.
Shin Guards: Sweat, dirt, and grass can all be found on shin guards after gameday. While shin guards are generally safe for dishwashers, ensure that they do not have any fabric on them, as the fabric is not dishwasher safe.
Dishwasher Maintenance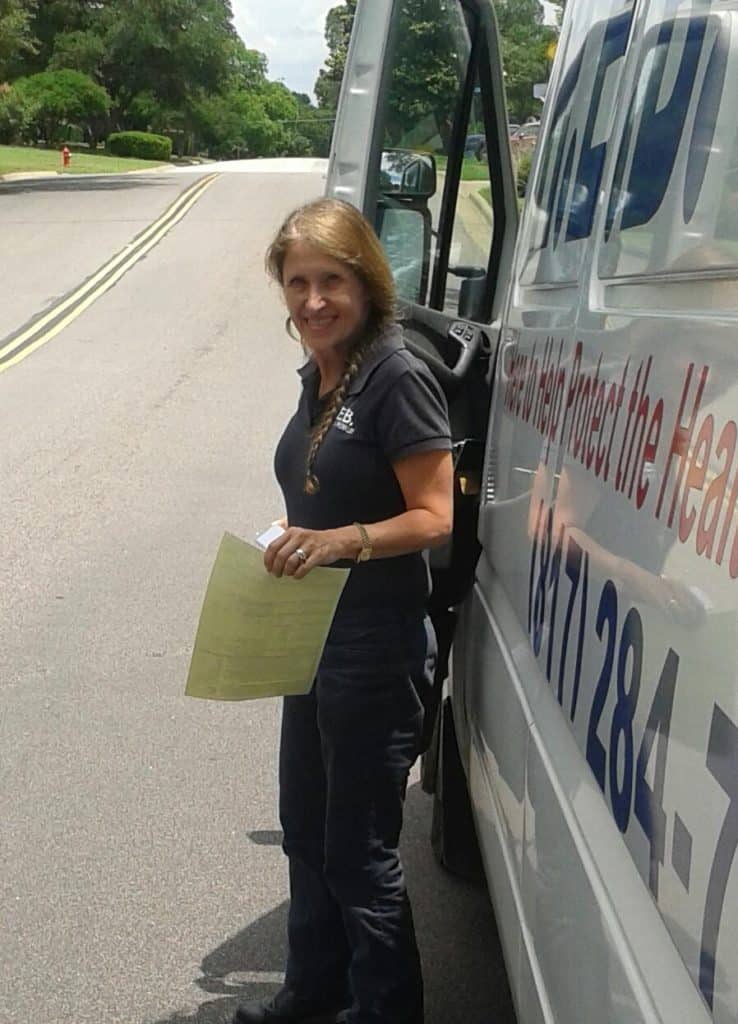 If your dishwasher seems to have lost some of its cleaning prowess and you are in the Northeast Tarrant County, Texas, area, we can help! Don't let a broken dishwasher ruin your day, and instead, reach out to us for quality dishwasher repair or maintenance service. 
Most modern dishwashers heat water with their own heating element, while others still draw water from your hot water heater. When using cold water, it can take longer for a dishwasher to do its job. If your water heater isn't working as it should be, we can provide water heater services.
Another area that may need attention to ensure the proper function of your dishwasher is your kitchen's plumbing. Your kitchen does not exist in a vacuum; if you are having plumbing problems, it can affect all aspects of your kitchen. We can help you get your kitchen's plumbing sorted out.
Since 1980, H.E.B. Plumbing & Sprinkler has helped people with all kinds of plumbing issues. When you work with us, you'll see why we have so many awards and five-star reviews.